Begging for pegging
     Today we are going to talk about pegging and discussing it with your partner. If 2016 was the year of pegging, why are so many afraid of it? Men are often more than happy to pop on into a woman's ass, but they will adamantly refuse anything up theirs. Today we have tips to get your man begging for a pegging. Dan Savage a sex columnist and podcast host coined the term pegging and describe it as the act of penetrating the prostate using a strap-on. While lesbians have been practising this for decades in recent years straight men have been pegged and enjoyed it. After all, their G-Spot is in their ass and most have never had a g-spot orgasm before.
    Pegging has officially entered the global hivemind. Pegging has been a topic of many tv shows and movies such as Broad City and Deadpool. Anal toys have increased in sales by 200% since 2014. However, finding a straight dude who is happy to tell you he has been pegged is harder than the web makes it seem. Why are so many guys not down with girls on top and in charge? I've always said to my partners: "I'd love to have anal, let me get my strap on… You first!" and most of my partners have completely forgotten about my asshole for the security of their own. While I could jump online and easily find someone keen to experiment. I really want to peg someone I see regularly. To feel the powershift and see sex from his perspective, to give him the pleasure of being taken rather than taking. Here are my tips to get your man begging for a pegging. 
     A lot of men are scared about anal as it is associated with being a homosexual act. To enjoy it would, to the male ego, mean they have homosexual tendencies to fear. This blindsight some from the pleasure that was put within their asshole named their G-Spot. For years men have focused on females G-Spots, for the love of sex let us focus on yours! It's not gay to enjoy pleasure. Let go of those silly stereotypes and open up the exciting new act waiting for you to enjoy. 
     If you're worried about the pain, ask yourself were you that concerned when you wanted to try it out with your lady? No.. So put the pain aside as you told her to, she will be slow and gentle, after all, she's been penetrated her whole life - if anything she knows more than you do!
The pleasure can often override any fears. Prostate stimulation can result in mind-boggling orgasms. Bring it up one day outside of the bedroom. Talk about any fantasies you have and ask if there is anything more either of you wants. Discuss pegging and start small with rimming, fingering and overtime working your way up to being comfortable enough with ass play to try out pegging. 
     Some might shoot you down immediately but that is their choice. Internalised homophobia is a real thing and can stop men from being able to enjoy their own desires. So have a conversation about why you're so hesitant. The most important thing is a culture of honesty and safety within the relationship. Being able to communicate desires and hard nos without being shamed for them. If you know deep down that you want to explore the world of pegging and your partner is hesitant it might be time to rethink the structure of your relationship - sexual compatibility is essential for a long-term relationship. Hopefully, you will be begging for pegging and your wish will be granted.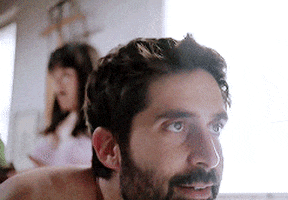 Tags: pegging