Is sex safe during the COVID-19 crisis?
      First off, I want to say thank you to all medical staff, essential retail workers and cleaners. Our essential staff is finally getting the recognition they deserve facing the risk of illness on the daily. As we as a nation go into lockdown to prevent the spread and ensure our medical staff are not overburdened and we keep beds clear for those in need a lot of people are realising they need pleasure during isolation.
What is self-isolation?
      Let's all get on the same page about self-isolation. Right now we are involuntary self-isolation meaning all non-essential travel and work is cancelled and Aussies are being encouraged to stay at home, only go out if it is essential and always keep a physical distance of 1.5 metres. The only ones on mandatory lockdown for 14 days are confirmed cases, individuals in contact with a confirmed case or anyone who has travelled between states or countries. People over the age of 70 (or 50 if Aboriginal or Torres Strait Islander) or with chronic health conditions are being asked to stay home – with aged care facilities going into lockdown as well.  If you are in isolation you will have to go without a partner in person, get to know your recently washed and sanitised hands, toys and even learn to play online.
     Don't worry, Pornhub premium is now free to everyone to encourage you to stay home – so you won't run out of content. Basically, if you are a vulnerable population or on mandatory lock-down sex should be the last thing you are worrying about at the moment. It is only for 14 days. The city of New York – the centre of the virus in the US – is advising that "You are your safest sex partner," So get that free premium subscription on Pornhub because "Masturbation will not spread COVID-19, especially if you wash your hands (and any sex toys) with soap and water for at least 20 seconds before and after sex." Have a read of New York City's advice on having sex during COVID-19. 
What if I am involuntary self-isolation? Is sex safe during the COVID-19 crisis for me?
     So non-essential social activities are cancelled…. Where does that leave sex? For someone who hasn't travelled, or been in contact with any confirmed or suspected cases can you still get your rocks off? There is always going to be risk involved especially in a time like this – sex is the closest you can physically be with another person. Risks can be assessed below:
You are trying to meet someone new
You have an existing partner(s)
You live with your partner(s)
You and your partner(s) are able to generally avoid contacts outside your household(s)
You or your partner(s) are in a high-risk category (vulnerable or at-risk population)
You or your partner(s) have symptoms and/or have tested positive for COVID-19
     This level of risk really depends on a variety of factors for both partners. So the less you know about another partner the less you can be sure of their safety during this time. If you or someone you are involved with shows symptoms of COVID-19 – coughing, fever, and shortness of breath – take time out. None of us are immune to the virus and all of us should be helping to prevent the spread. So ask yourself… is sex safe during the COVID-19 crisis?
How does COVID-19 spread?
     Scientists are unsure whether COVID-19 is sexually transmitted, however, this is irrelevant to the risks. The virus is spread through droplet infection so merely speaking to close to another person can cause spread. Kissing, spitting and oral are all ways for the virus to enter your body. COVID-19 has also been found in faeces so rimming and anal are potential risks. While it has not yet been found in semen or vaginal fluid, tread with caution as you should always do.
     Wash your hands before play for at least 20 seconds, clean under your nails and ensure you are both showered and clean before getting dirty! Avoid kissing, especially if you are feeling unwell or you don't know your partner so well (let's just say well enough to be in isolation together). Use condoms and dental dams at all times for oral as a preventative measure. Ensure you use condoms during anal sex and dental dams if rimming. Just be aware that COVID can spread from surfaces, so it doesn't really matter if it can be transmitted through sex, if you are in close proximity with another person there is a possibility. Unless you and your partner are sure you both are healthy or have both been tested or seen a doctor already if you're at risk – tread with caution. Especially during this immediate lockdown to stop community spread of the virus. We must all be vigilant.
     That being said, there is no evidence of previous types of coronavirus being present in semen or vaginal secretions, however, it is present in bodily fluids so ensure you know your partner's risk factor. It is up to you to take the risk based on your circumstances and decide for you, is sex safe during the COVID-19 crisis?
Sex with someone you live with
     the risk of catching COVID-19 during intimate times is the same as standing too close to a person infected. So it really depends on who you are having sex with. In China transmission within the house was a major source of a new infection, so having sex with someone you're already living with is unlikely to add additional risk. Again, if you are a vulnerable population, have tested positive or are in mandatory quarantine you should really get to that free Pornhub subscription and it is advised against having sex at this time. If the virus reaches a 'second wave' with more and more cases popping up with unknown origins lockdown may increase and we will need to adopt more intense measures.
Sex with someone you don't live with
      Use common sense. Right now private transport is the best option to get to your partner. If you need to use public transport avoid peak hour travel and Professor McLaws suggests not speaking: "I'd ask everybody who's using public transport not to talk when they're using public transport because we push the droplets and the aerosol particles out as we're talking," she explained. "We can't keep the correct social distancing while we're in public transport, so just keep quiet."
     Following this logic, "It's very hard to imagine that you could have sex at least 2.5 metres away from each other, so that you're not spreading the virus while you're breathing, panting, laughing, or any other activity that has to do with breathing and that oxygen exchange in a close, confined area," So be careful and choose wisely who you let into your 2.5-metre protection bubble.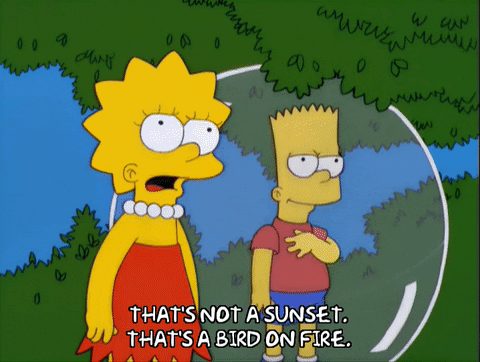 Let's say you and your partner both live at home alone, separately. You are both working from home and avoiding social situations. This is a prime example of a safe scenario. Maybe you and your partner each have roommates and one work in a crowded environment - there is potential for risk. Say you're dating a doctor and you are an essential retail worker – there is an incredibly high chance of transmission. You need to consider the risk you are taking on each person you are closely involved with until widespread testing is available and the virus is controlled there is no way to know who is asymptomatic and who has a common cold or flu.
      Getting together for sex during times of social distancing doesn't really seem to be fitting the model we have been advised from the government. Be aware that it's not just your health at risk (a healthy 21-year-old has died from COVID-19) it is also your parents, uncles, aunts, grandparents, elderly neighbours and individuals living with a disability or chronic health conditions that have a high chance of mortality. Protect yourself and your family and use common sense. Older couples need to be more careful if you are vulnerable or at risk stay away from people as much as possible and avoid sex.
Digitising sex
      Treat it like general safe sex- but amped up. You shouldn't be having unprotected sex with strangers, or someone you don't know the sexual history of. In times like now, you should be vigilant on this. Unless you know the movements of the person and can understand the risks, you shouldn't be risking it especially if you are the last line of defence for your parents or grandparents. As work turns digital, why not jump on the digital sexual revolution. You can call and dirty talk, video call, or even get toys that are created to play at a distance.

Casual sex during COVID-19
     While being stuck indoors is a great time to get on tinder or bubble and connect with strangers and suitors, it is not the time for meeting in person. With bars and restaurants, clubs and theatres closed down its ill-advised against meeting a stranger in person. We are doing everything as a society to limit the spread – do your part too. Instead, be creative – face time or video chat, send long emails, watch the same Netflix shows together from your own couches or beds. If it gets raunchy play online together, when the virus has subsided you probably will have a better connection with this person due to the times you spent together, separately. If you decide it is reasonable to get together and meet please practice social distancing. Agree to cancel is one of you has symptoms or feels unwell.
Physical distancing doesn't mean we have to be socially distant.
     This is going to be hard for everyone. This will impact who you are, how you live and how you love. As much as it is important to look after physical health addressing your emotional and sexual health is also important. Focus on distractions such as reading or gaming, start that business you always wanted to, exercise from home. Don't feel bad talking about your need for physical touch - as humans we all need it. The best we can do is be honest and informed. Be aware of the risks and do your best to work around it. Here at Nirvana, at Michelle's, RPM and our outcall service My Girls we are waiting for a community spread to subside so we can get back to providing the highest quality and safest service. We will be back soon, bigger and better than ever.
Until then we will be keeping our physical distance, but not social ;)
Lexi, XX
      Currently, only people who have recently travelled from overseas or have been in contact with a confirmed COVID-19 case and experienced symptoms within 14 days are advised to be tested. 
      If you believe you may have contracted the virus, call your doctor (don't visit), or contact the national Coronavirus Health Information Hotline on 1800 020 080. 
     If you are struggling to breathe or experiencing a medical emergency, call 000.