Nuru Review
      Today we will be sharing a Nuru Review from an experienced customer of ours. Hopefully, this Nuru review shows you how similar, yet subtly different between Nuru Vs Body Slide. First off if you are unsure what Nuru is, have a read of our previous articles: History of Nuru, Japanese Nuru Massage in Sydney and Nuru the "New" Erotic Massage. If you are familiar with Nuru massage please enjoy this Nuru review. 
The Nuru massage I received from Velvet was amazing. I prefer my massages to be focused on my entire body and have experienced many bodyslide massages before. While the difference is subtle I've had a Nuru massage with both the gel and the oil and the differences are minimal, if texture really matters to you try out the gel- if not Nuru is easily achieved with oil. It's all about the masseuse using her body as a massager and teaser. Obviously the parlours have massage tables, so some adjustments are made for safety.
     
      I really enjoyed having body parts massaging my body as opposed to just hands and elbows. The masseuse, Velvet, used her elbows, knees, chest, stomach and even ribs to apply pressure throughout the massage. I can tell she practices yoga or something, because she can do a plank-like its a dance move.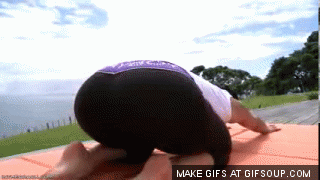 At one point she spun around on my back switching directions - I am still impressed.  It really gave me a whole new perspective on how my messages should be. It's a show and I'm a stripper's pole. It's not just about a massage and then a handjob, not that a body slide massage ever was. A Nuru massage incorporates an extreme focus on teasing and tantalising, bringing the entire body into the sexual experience.
    During my massage, I wasn't necessarily thinking of anything, other than how amazing I felt and how beautiful a sight it was to see.  I was just put into the zone by the massage and didn't want the massage to finish. The entire time I was turned on - but I wasn't rushing to the finish line. I was enjoying myself and hoping that it would go on forever. Lucky for me the finish was amazing.
    Nuru massage works your entire body into putty and then remoulds it into something fantastic.
    Definitely sounded like he had a good time, maybe you should organise some Nuru fun for yourself?
Lexi, XX
Tags: Nuru massage, Japanese nuru massage, nuru, review, nuru massagehistroy