10 Sex toys from Mitre 10
     If you're a bit of a kinkster or simply want to start exploring but cant front the costs of sex toys this guide is for you! While you can walk into a hardware store and be overwhelmed by the home improvements that are possible, the garden upgrades and more. When I go into a hardware store I see practical uses for the tools - upgrades to the bedroom! Today I give you 10 Sex toys from Mitre 10 that you can experiment with kinky play with today!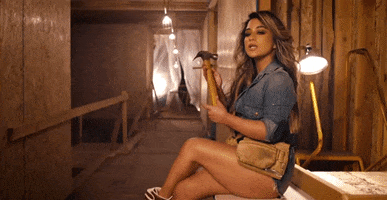 Paint Paddles
    These innocent paint mixing tools are multipurpose. Beyond stirring the pot they can be used as an impact tool as a slapper. Just ensure you pick smooth ones you won't get splinters from!
Leather Gloves
     If you're ready to dip your foot in the pond of roleplay why not try out a handy-man fantasy. Grab some leather gloves, a vest, safety hat and hammer and get to banging!
Paintbrush
     The paintbrush isle provides a plethora of sensory tools. From small and soft to wide and wirey there is a brush for any sensation. Find a few that excite you and get to tickling and teasing your partner. I advise a quick wash first. 
Pressurised Air
     If you enjoy airplay or sensory play grab a can of pressurised air which is used to clean out the small parts of mechanics and technology. Read the instructions and spray from a safe distance. Avoid any open areas just play on the skin.
Candles
     Candles are well known in kink culture. Sex stores sell body-safe candles which heat the wax at a safer temperature. If you want to introduce candle play maybe starting out with a wide bottom candle and waiting for it to cool is a hardware store alternative. Check the temperature on your elbow. 
2" Mini spring clamp
     If you're into nipple clamps there are clamps whose jaws can be set to a variety of pressures available at the hardware store. 
Painters tape
     Be warned painters tape has a residue so I wouldn't advise using this on unshaved areas. If you do have shaved legs however, painters tape can be an easy way to tie up the hands and feet, cover the lips and more. 
Rope
     The most obvious tool in the hardware store rope is a great basic to begin domination and submission play. If your fantasies include tying up or being tied up make sure you get a few different length ropes. Find some which are a comfortable thickness and texture. A lot of the rope sold at hardware stores is nylon rope which can be a little bit harder to untie so make sure to grab some safety scissors that can easily cut through the rope.
Screw eyes
      If you're enjoying bondage play why not invest in some permanent hooks for the bedroom. Screw eye hooks into your door frame or bed head and bottom. 
Carabiners
     Carabiners can be useful to grab too if you're using handcuffs and want to secure them easily. They can lock onto bedposts or screw eye-hooks and are available in a variety of sizes!
BONUS: SOLO PLAY DIY FLESHLIGHT
     A tube, 2 sponges and rubber gloves. Grab a tube that will fit your penis and place two sponges inside to fill the majority of the cup. Layer the inside with the rubber glove and enjoy with lube. You have created your own one time use fleshlight!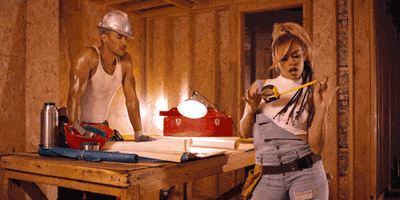 Enjoy the hardware store sex shop that is waiting at your local Bunnings or Mitre 10!
Lexi, XX