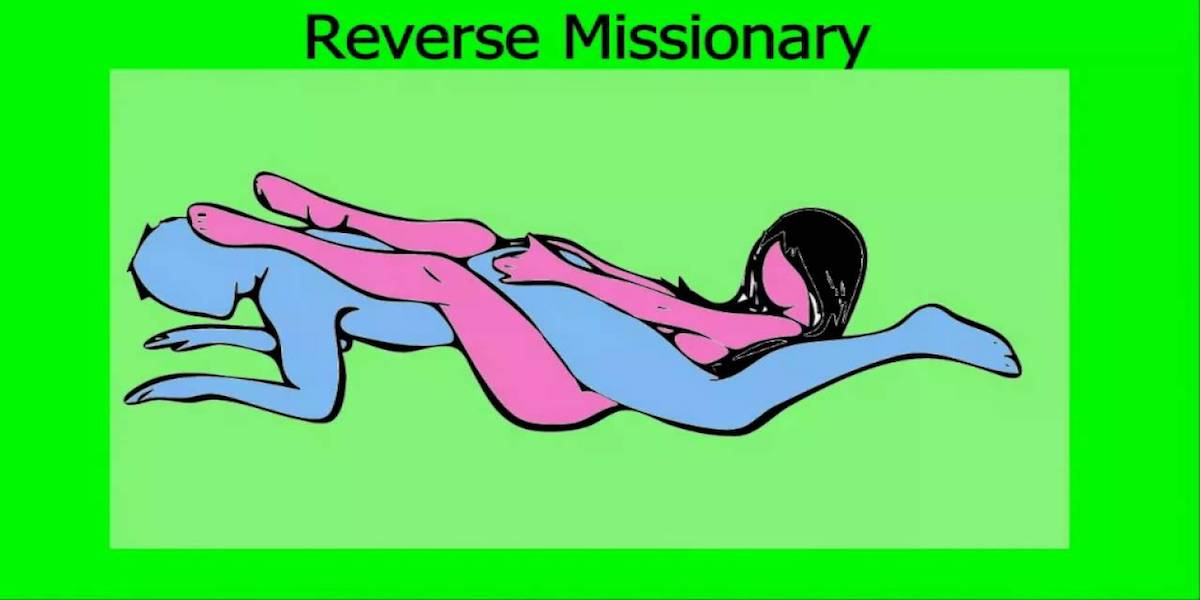 POSITION OF THE WEEK...REVERSE MISSIONARY.
     There are actually two versions of the reverse missionary position. The first version is a little easier to get into than the second. So for the first the male lies on his back with a pillow under his lower back and bottom. The female then lies on top of him with her legs straight and positioned beside his legs. This version of reverse missionary is quite a lazy position so maybe get your more strenuous positions out of the way first and then ease into this more chilled and laid back one. The great thing about this version is it's so intimate and allows the female to take complete control, even controlling her own orgasm. It's a great way to achieve clitoral stimulation as well as deep penetration. The female can grind using her hips to variate pressure on her clitoris, it's also perfect for full frontal passionate kissing and dirty talk.
     The second version of reverse missionary, I believe to be a tad more difficult to manoeuvre into. So for this version the female is still laying on her back but the difference is that the male has to straddle her crotch in reverse. Basically it looks like he's performing a sixtyniner but over her crotch instead of her face. Now the difficulty lies in the penetration as the male has to bend his penis backwards a bit in order to enter her. It helps if the female has a cushion underneath her bottom. Whilst a little tricky to achieve, if you do manage, the sensations you can reach are explosive. Both partners get to feel extra pleasure, with the male feeling pressure on his shaft like he's never felt before and the female feeling the penis positioned inside of her in new ways also.
     Definitely makes for new and exciting ways to perform good old missionary, especially when you've been with someone for a long time. What better way to do missionary than by adding a little something extra. It's amazing what you can do with a bit of variation.
Love Lexi XXX